The Pangere Corporation Congratulates Graduates of the UBC Superintendent Career Training Program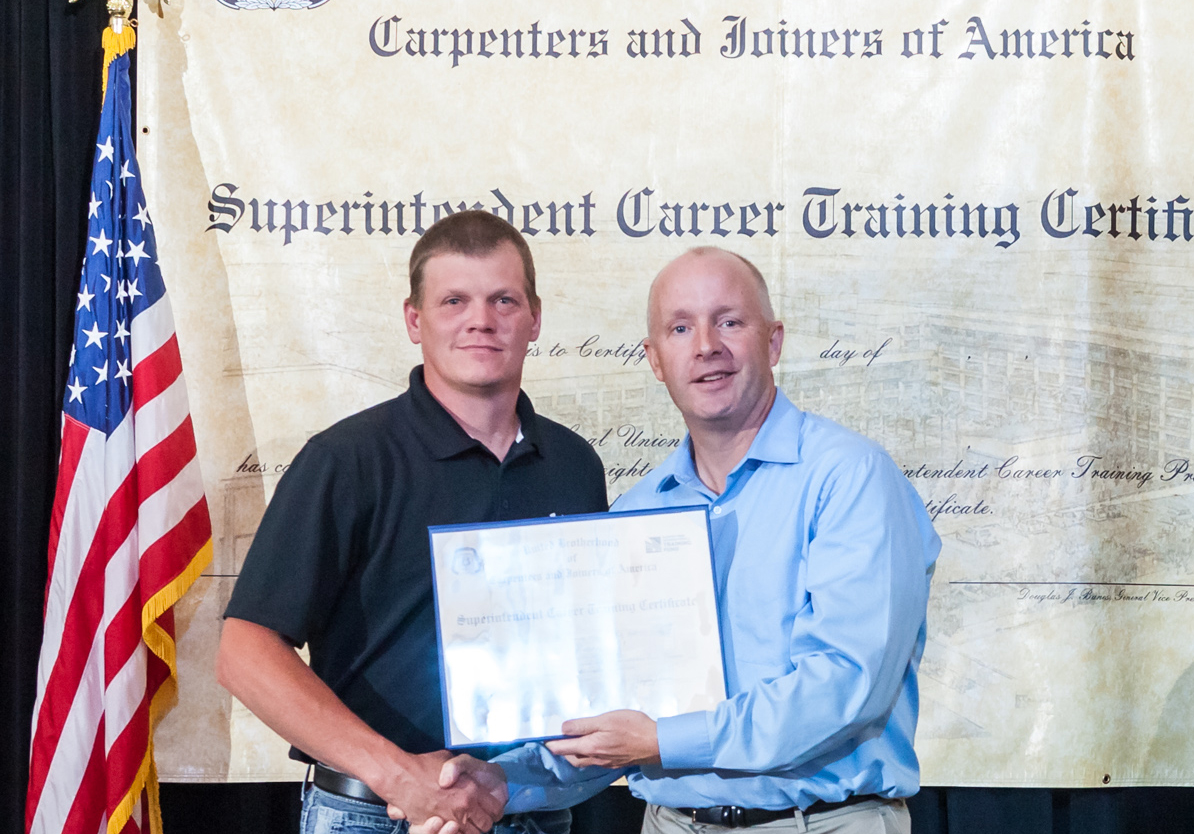 Steve Pangere, President of The Pangere Corporation, is proud to announce that three employees of The Pangere Corporation are 2017 graduates of the United Brotherhood of Carpenters Superintendent Career Training Program. Those graduates are Bill Batchelor, Mike Ellsworth, and George Nisiewicz.
Their mentor for this program was Don Ellingsen, Superintendent, The Pangere Corporation, now retired.
"Providing opportunities for our employees to develop their skills are and will be for the foreseeable future critical to the success of our company," said Steve Pangere. "We realize that our employees are the differentiating factor for the success of our business. The long-term goal of Pangere's learning strategy is to provide an environment that offers every team member an opportunity to learn, grow, and succeed."
"This Superintendent Career Training Program has cultivated invaluable skills for Bill, Mike, and George. Those skills will allow them to successfully oversee projects, both large and complex in nature," said Jim Vermillion, Division Manager, Commercial Construction.
The United Brotherhood of Carpenters Superintendent Career Training Program is a rigorous and comprehensive 18-month classroom and on-the-job instructional program that prepares participants to be highly skilled construction industry professionals. Through the use of mentors, company-sponsored learning opportunities, and expert instruction from industry-experienced professors of well-known universities, graduates of the program are equipped to oversee and manage productive work sites that keep projects on time and within budget.